December 20th, 2010, 6:04 pm
Fan Fiction Update & Gallery Additions
Well, as I posted in the fan fiction contest, the stories I've gotten so far are posted on the fan art page, under Fan Fiction, for your entertainment. The contest, however, is still going on, because I need at least 10 entries for anyone to win.

I also added a couple of pictures to the art gallery, and here's a special holiday photo cartoon for you folks: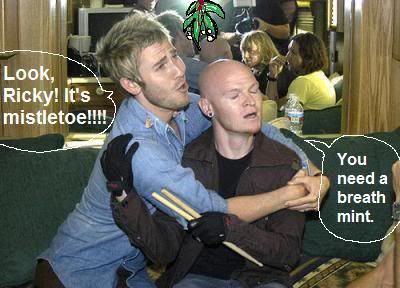 Merry Christmas!

p.s. - take this survey if you've got some time and you're a fan of Jason Wade. Thanks!